The 3rd episode of the final season, Game of Thrones, finally premiered which made a new record of being the longest and expensive battle sequence in the history of film and television. It almost took 55 days to shoot, 750 people on the battlefield and 15$ million to shoot which is really high sounding. So the battle of Winterfell is everything and more than we hoped for. There are a lot of remarkable moments which reveal many past and future improvements in the series. Let's recapitulate it shortly.
Return of Melisandre:
In the very beginning of the episode, Red Woman reappears in the 3rd episode at Winterfell as she foretold Varys before the battle starts. She forges Dothrak swords with her magic in order to fulfil her purpose.
Eddy saves Sam: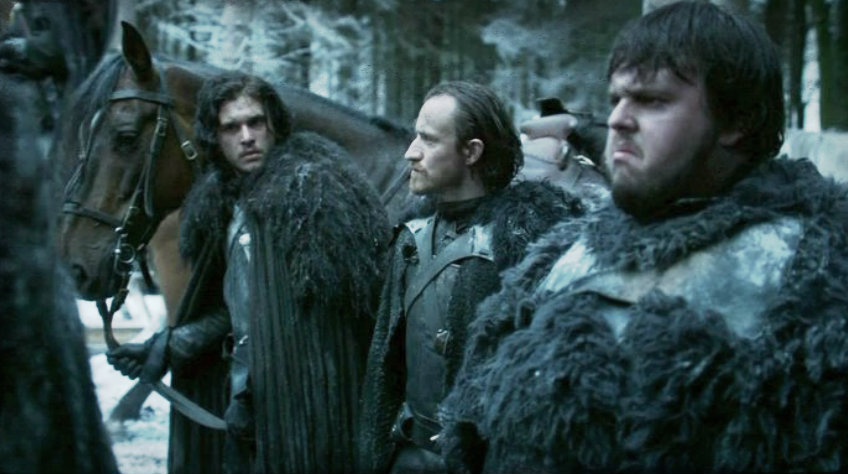 In the battlefield, Eddy is killed by a white walker while saving Sam, his nights watch brother and unfortunately pays the ultimate price. It is the first death scene of the major character in the episode.
Barracks' Death:
Throughout the series, Lord of Light brought Barracks back for almost 20 times and this episode we understood why? He dies while saving Arya from white walkers where his purpose has been served and he won't be coming this time.
Not Today:
This is a scene where Arya meets Red Woman again after saved by Barracks. Both talk about their previous meet and Melisandre reminds Arya of her saying that she would shut many eyes forever i.e. brown eyes, green eyes and blue eyes. Here we get a big hint that it would be Arya who will kill Night King.
Lyanna Mormont's Death:
Lyanna gets killed by a giant white while protecting the wall which delivers an emotional blow to the characters. It is a death of another major character which actually shocks the viewers.
White Walkers cross trench: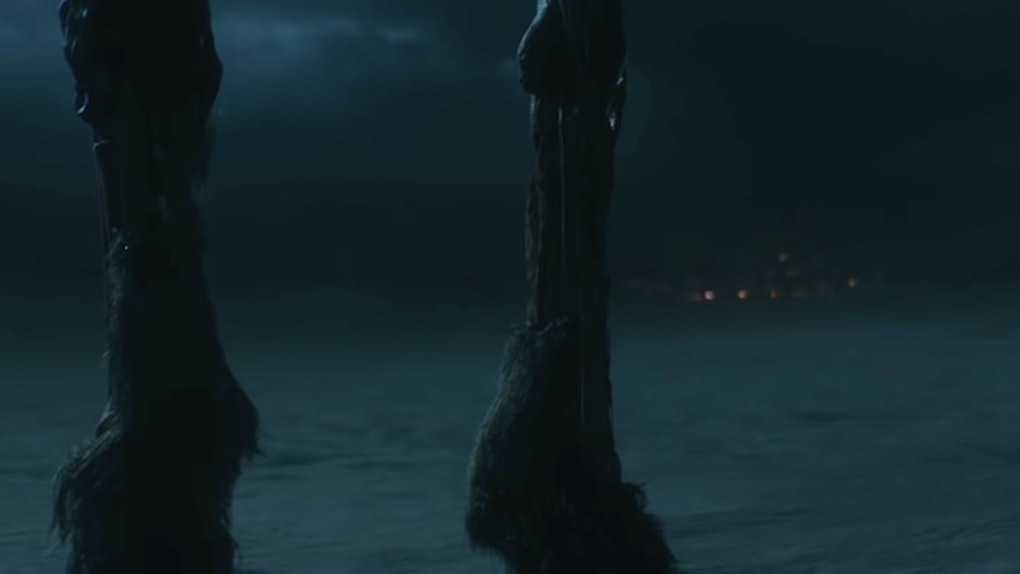 This is the most terrifying scene when whites start overtaking the wall and start climbing it and almost reach the cliff.
Night King raises the Whites:
When Jon runs to kill Night King, he raises his arms to reawaken his army and this time Jon gets stuck in the middle of it which is a really crazy situation.
Jorah Mormont's Death:
Another major character, Ser Jorah gets killed by whites while saving Dany at the battlefield which is highly expected and a quite fitting end for Jorah.
Theon's Death:
Theon tries hard to save Bran but couldn't likely to make it and gets killed at Godswood by Night King.
Arya stabs Night King: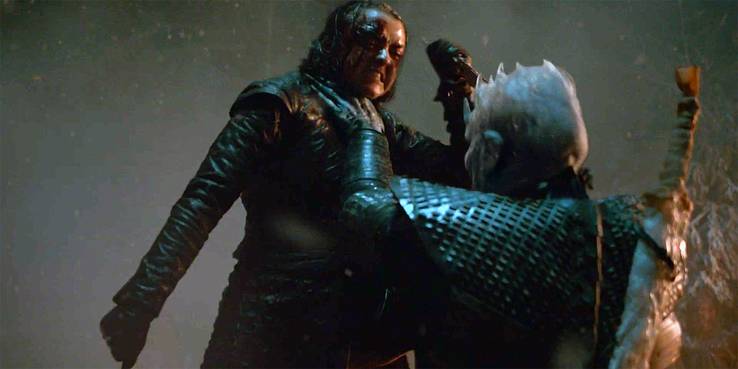 The end comes with that epic scene when Night King is about to wipe out Bran's memory and Arya jumps in and kills Night King with the dagger. This is probably the most divisive thing that anyone has seen before.