The real work for a Maid of Honor is to provide the emotional support that the bride needs the most. People say wedding is the situation where the real character and love of the couple is at test.
Source: FB
Sitcoms all over the years have showcased this special thing in many different and innovative ways, but the real deal is choosing your best friend as the Maid of Honor. The wedding pictures below will make things clear for you. Miss Rebecca must be so proud of her decision.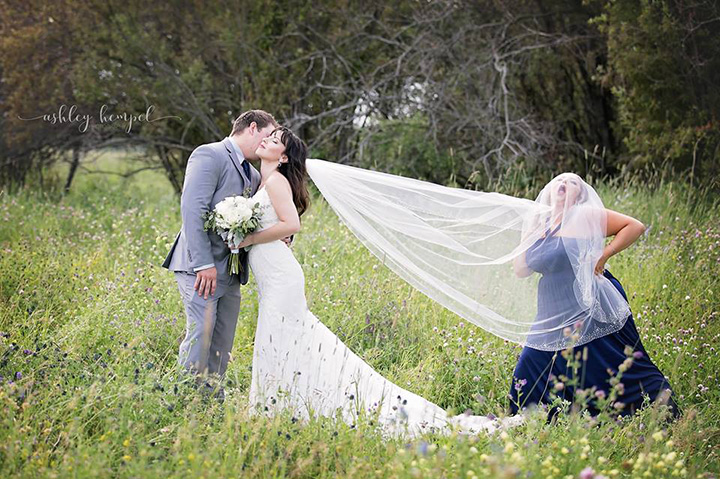 Sharilyn Wester, the Maid of Honor, who was asked by the wedding photographer, Ashley Hempel, to assist with the bride's veil toss photos and in reply she did something which has became a wedding picture goal. The hilarious poses and the goofy scenes caught the groom, James Foster, by surprise. But he also acted along and gave some of the best wedding pictures to remember all their lives. He put a straight face through all these photos which is really worth a clap.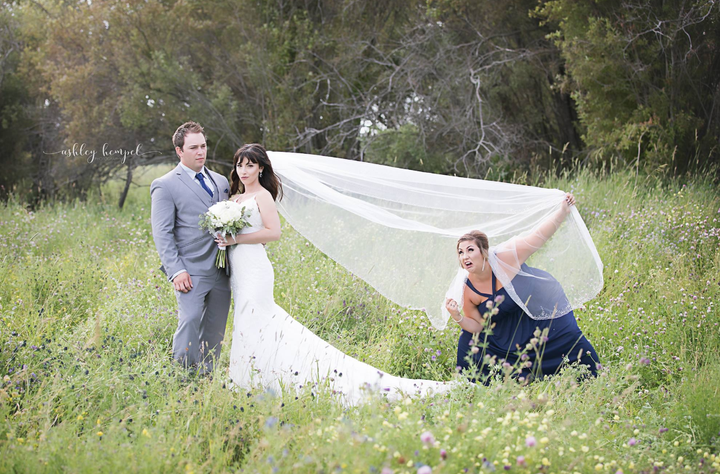 It was revealed later that this prank (the best one ever) was planned days ago. The Maid of Honor exclaimed, "It was based off a photo Rebecca saw that we both decided we had to recreate."  And they re-created in such a style and grandeur.

This made the friends nostalgic and the smile on their beautiful faces say the rest of the story. The pictures were uploaded on Facebook which made the entire society wishing the couple best of luck and taking a dig at the thinking.
There were people regretting not doing this sort of thing which explains the impact of this hilarious situation and . This is really cute where people appreciate each other's happiness and enjoy their moments as their own. All the best to the newly wedded couple.
Do comment down below how do you feel and Stay tuned for the next one!