Wednesday marked 130 years of The Eiffel Tower is the symbol of Love. But that did not give the monument as much spotlight as today's incident did. Read on to find what happened.
Doctors have for long said that climbing stair is one of the best exercises for fat loss but this man here just skipped the stairs and ended up climbing the EIFFEL TOWER!! Yes, you read that right, One of the top tourist attractions in Paris was forced to close today after a person scaled the iconic Eiffel Tower.
Twitter was filled with some epic reactions as people had a hard time believing this act which would have made Spiderman proud.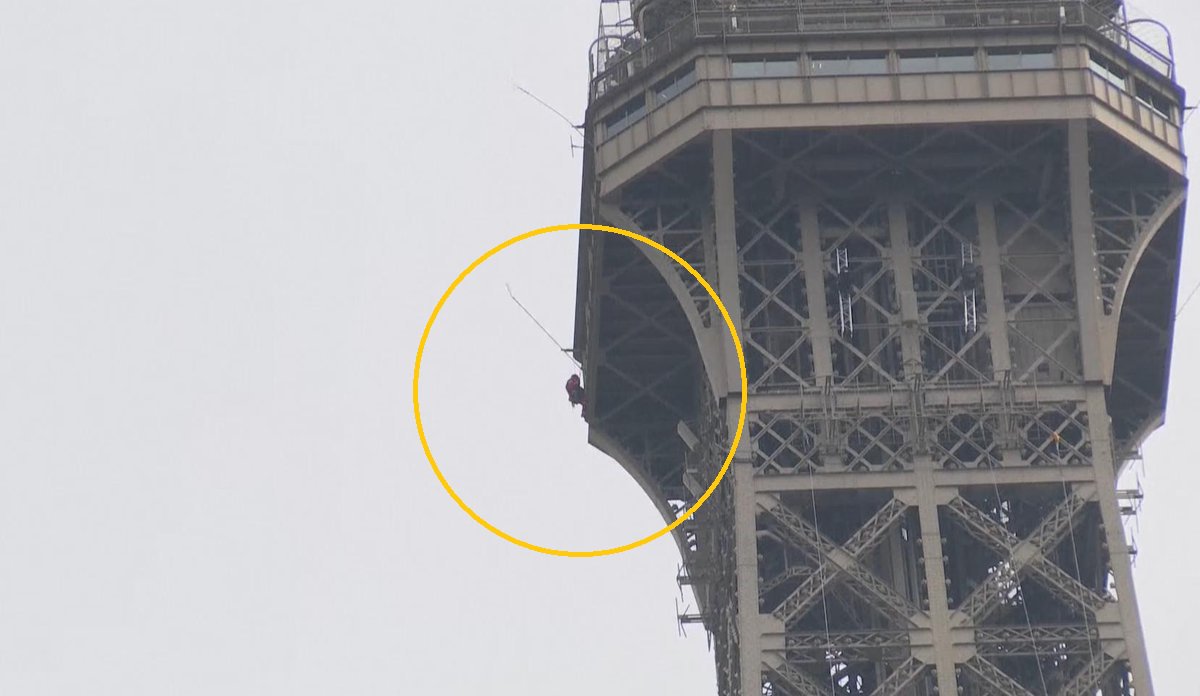 One Twitter user was clearly impressed as he ended up comparing the stranger to spiderman.
Another user had this massive FOMO attack and was the epitome of curiosity.
This tweet makes me laugh and cry at the same time…
It is not the first time someone has attempted to climb the Eiffel Tower. In 2015 a British free runner, James Kingston, climbed it without safety ropes and without permission, dodging security cameras as he went. God knows how many security guards were fired back then.
At 324 meters, the Eiffel Tower is the tallest structure in Paris and probably even the original spiderman would have a hard time climbing it.
Just when you think the world can't get crazy there are people waiting just to prove you wrong. All we can hope right now is that this guy's 50 Seconds of fame do not turn out to be his last 50 seconds.